**Forthcoming Fur Courses and Workshops**
Fur Summer School – 23 Aug 2019 – 1 Sep 2019 Kastoria, Greece
Become part of Fur Summer School 2019! The call for applications is open. Interested in participating? Please read the entire call carefully before applying. For this Summer School only applicants meeting all the required criteria will be considered in the selection process.  Please see here.
This 5 day intensive course learning about fur, ethics, history and business is brought to you by BFTA member Rebecca Bradley.  Open to all
For more information, course details and prices please see here or contact  info@rebeccabradleylondon.com
Day workshop includes factual information on the fur industry and the basis for social attitudes to fur; innovative and creative fur techniques; practical introduction to workshop techniques for working with fur, including stretching, pinning, cutting, hand and machine sewing.
Quotes following the day:
'I thoroughly enjoyed the BFTA workshop I attended last week, each part of the day felt like it had been well organised, flowed naturally and didn't disappoint.'   AT, Fashion Technician at the University of Northampton.
'I thoroughly enjoyed the day.  Thanks for opening my eyes to the versatility of fur.' MR, Technician, University of Westminster.'   MR, Technician, University of Westminster.
'Well done to the team who display pride and passion for the fur trade and for passing that passion on. By showing us that fur can be truly eyeopening, breathtaking and inspirational, what other material can be all that!.'   JN, University of Northampton.
'I would like to thank all of you involved in yesterday's workshop, it was both informative and fun and it made a change for me to be the student for a day! I have always loved Fur in Fashion and yesterday's workshop, particularly the talk by the designer, has inspired me to get on the machine and produce some samples in order that I may in turn, inspire the students at UCA.' MB, Technical Tutor, UCA Rochester
Two or three day course teaching advanced skills
Quotes following the day:
'We loved the two day course, it was of course very informative and the relaxed delivery made it also very enjoyable. Thank you all so much for a lovely 2 days, special thanks to the furriers for sharing their knowledge and for their patience.'  MB, Technical Tutor for garment construction, University for the Creative Arts, Rochester
'A huge thank you to the furrier and team for their patience and their very generous knowledge sharing. I really enjoyed being taught new skills that stretched my capabilities. It was quite humbling being the 'student' again and learning how to handle the fur and how to get an understanding of the versatility. Fur is an amazingly magical 'fabric' that has so many unique qualities.'  KC, Technician garment construction, University for the Creative Arts, Rochester
'I really enjoyed the two days working out how to manipulate my pattern for fur and understanding the methods involved in creating a garment. I know we only skimmed the surface but I'm sure we all agree that it was a fun fur few days (pardon the pun). Many thanks to the team for being so inspiring and welcoming us into your world.' LH, Technical Tutor for Pattern cutting, University for the Creative Arts, Rochester
Images from BFTA Advanced Fur Techniques Workshop: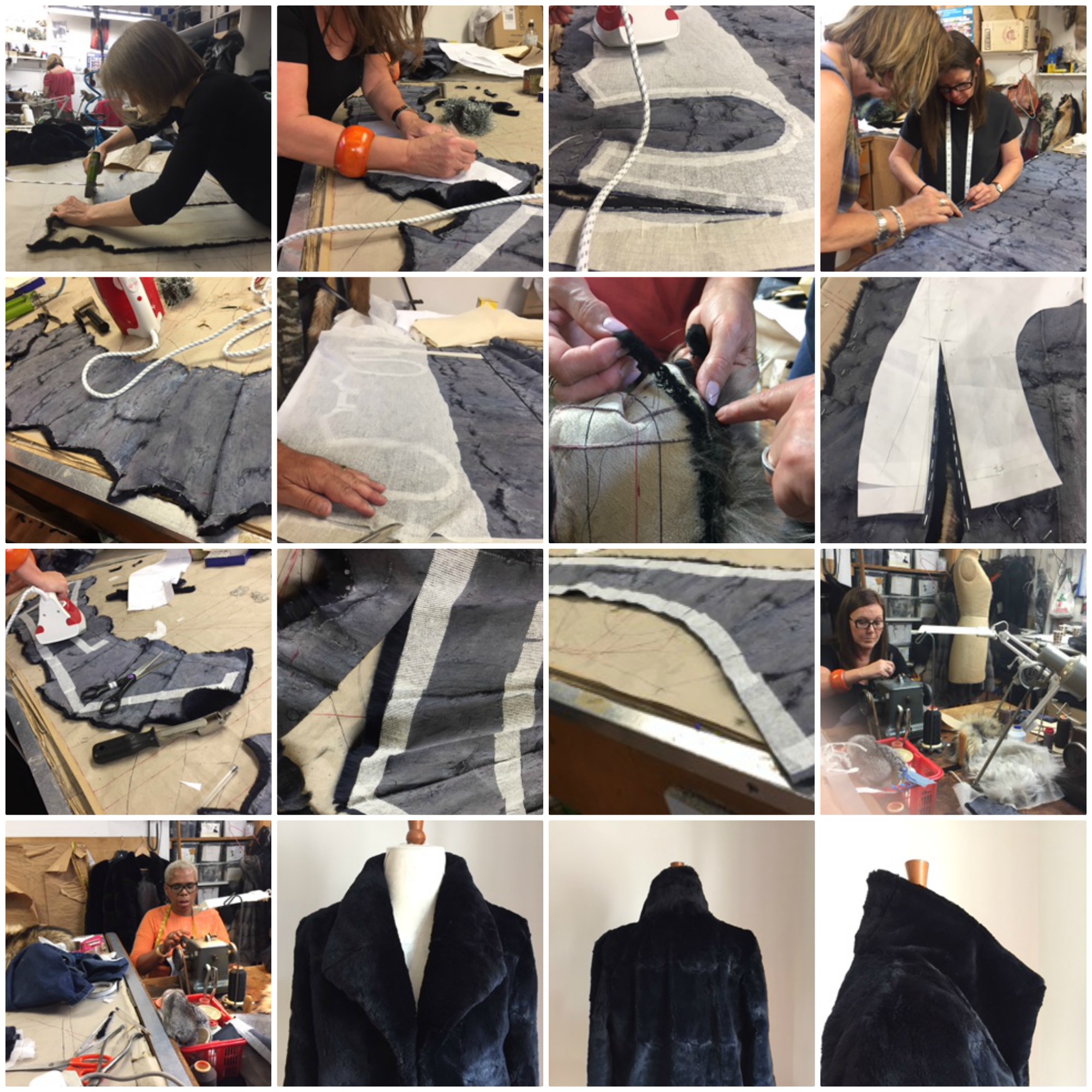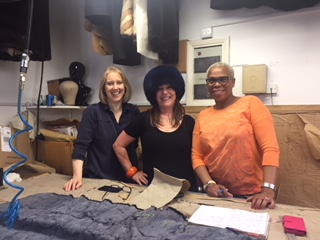 Centria University  – Fur – The Miracle Fabric  **Application period: 15 Oct – 10 Dec 2018**
Centria's Fur Design Module opens new doors to the unique world of fur.
For further information see here