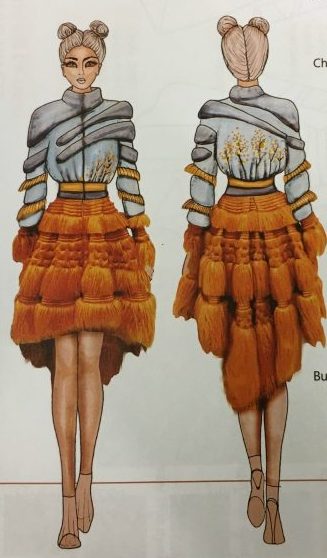 Ineta Joksaite
First Prize Winner
BA (hons) Fashion Design, Glasgow – Graduate
My aim is to start my own business and learn as much as I can, regards becoming a high fashion designer who will also work with natural materials such as real fur, leather and silks.
My goal is to be an ethical and responsible designer.
My collections are very creative, yet wearable and I love to play with panels, colours and step out of my comfort zone.
I get inspired by everything, from biological to emotional, from metallic to imaginative and I have never ending ideas.